Powered By Partner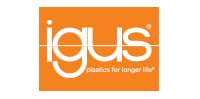 igus® operations in India started in the year 1998 with head quarters in Bangalore. Today igus® (India) Pvt Ltd, 100% owned subsidiary of igus® GmbH, Germany has established its presence in the whole country with wide network of sales & service force with an aim to serve its customers where ever they be.
The Company's worldwide customer support team takes care of any service or support requirements for your machines exported to other countries. All sales & installation team members are well trained at the Global HQ, Cologne, Germany to attend all technical and service related requirements from vast customers across the country.
Cutting Tools Partner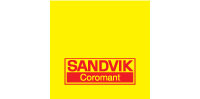 Sandvik Coromant is the world's leading supplier of tools, tooling solutions and know-how to the metalworking industry. With extensive investments in research and development we create unique innovations and set new productivity standards together with our customers. These include the world's major automotive, aerospace and energy industries. Sandvik Coromant has 8,000 employees and is represented in 130 countries. Click here
Sustainability Partner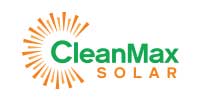 CleanMax Solar is India's largest provider of solar power to corporates. The company was founded in 2011, and since then, CleanMax Solar has successfully installed more than 300 projects for over 100 corporates, with a combined on-site capacity of more than 120 MW. CleanMax Solar is the #1 rooftop solar developer in India for the past four years, with an average market share of 20 per cent (as per the Bridge to India March 2018 report). CleanMax Solar also operates over 330 MW of solar farms in Karnataka and Tamil Nadu, for suppling solar power to its corporate customers.
With clients spanning across sectors such as Automobiles, Education, Pharmaceuticals, Food & Beverages, and Information Technology, the company develops projects on a turnkey basis, providing power on a per-kWh basis, under long-term Power Purchase Agreements, at rates cheaper than prevailing grid tariffs. CleanMax Solar was the first Indian company to win the prestigious Transformational Business Awards 2018 by Financial Times (FT) and International Finance Corporation (IFC) in the 'Achievement in Transformational Infrastructure' category. CleanMax Solar has been recognized by the Ministry of New & Renewable Energy (Government of India) with National Excellence Awards for Rooftop Solar Developer and Rooftop Solar EPC Player in 2016.
Machining Partner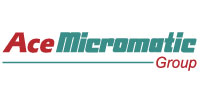 Ace Micromatic Group is India's largest machine tool conglomerate with a market presence in several countries across Asia, Australia, Middle East, North & South America and Europe. Formed with the intent to provide its customers a one stop shop for all machining needs, the group specializes in the manufacturing of CNC controlled turning, milling and grinding machines along with subsystems like tool turrets, ATC etc.
The group offers its customers a wide and comprehensive range of machine to suit a broad spectrum of applications. It also offers turnkey solutions, tooled up options, innovative work holding, Cp/Cpk evaluation, TPM friendly machines and more.
Industrial Lubricant Partner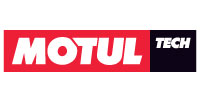 MotulTech is industrial lubricants division of the Motul group, an international French industrial group, specialist for more than 160 years in high performance lubricants. The company enjoys worldwide repute and is unanimously recognised for the quality of its products, capacity to innovate and involvement in the world of competition.
MotulTech develops, manufactures and markets industrial high technology lubricants for the machining and transformation of metals, as well as high performance lubrication of industrial equipment. For more information.
Safety Partner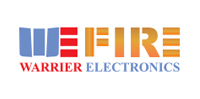 Warrier Electronics, group company of Warrier Consortium, started its operations in the year 2010 with the goal of catering to "fire safety & security systems" industry & as a vendor to be trusted and relied upon. In this endeavour, they have collaborated with companies such as Firetrace International (USA), Arman Fire Chef (Italy), Bontel (Austria) and Nocturna (UK) to cater to the domestic clients.
Firetrace USA, manufactures linear heat detection based automatic fire suppression systems to protect critical assets such as CNC Machines, Wind Energy Turbines, Electrical Panels etc. ARMANfire Chef manufactures fire suppression system for commercial kitchen. Bontel (Ampoule) which is a one time use, long lasting bottle to be fixed above a potential fire hazard, or to be used as a grenade to toss it into an inferno to suppress fire. Nocturna manufactures night vision IR cameras, for security personnel & personnel on patrol at night. For more info, visit www.wepune.co.in or email at info@wepune.co.in
Contact details
South
Mahadev. B
mahadev.b@wwm.co.in
T: +91 80 40876888
M: +91 9448483475
West & North
Ranjan Haldar
ranjan.haldar@wwm.co.in
T: +91 22 22735621
M: +91 9167267474